Facebook Marketing Course – How to Advertise on Facebook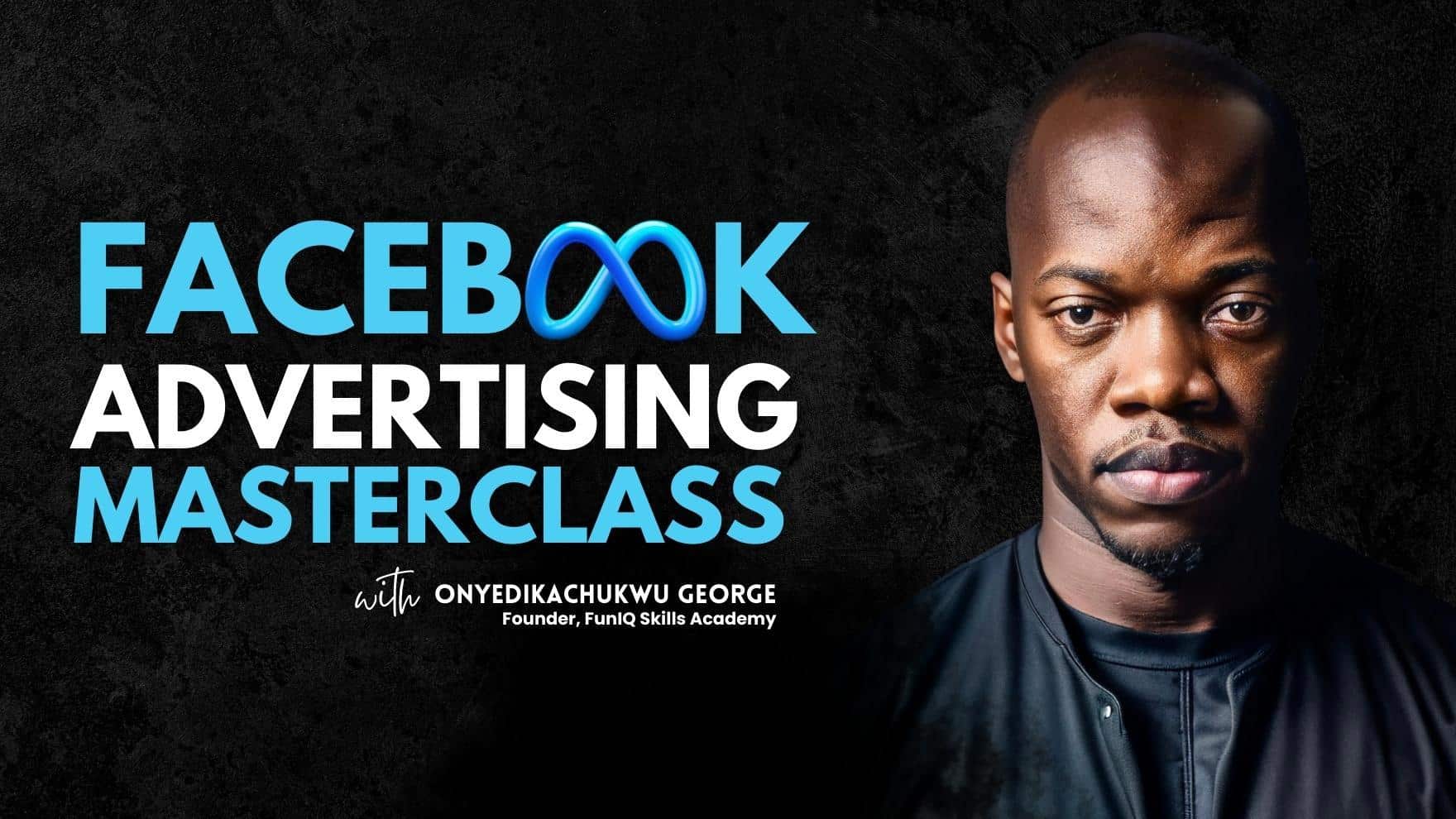 About Course
"How to Advertise on Facebook" is a comprehensive Facebook Marketing course specifically tailored for beginners and marketing enthusiasts who aspire to tap into the immense potential of Facebook Advertising. This course is designed to empower individuals with the knowledge and skills necessary to drive traffic, enhance brand awareness, and generate valuable leads through strategic Facebook Advertising campaigns. What sets this course apart is its accessibility, as it requires no prior experience in advertising or digital marketing.
With a step-by-step approach and hands-on exercises, "How to Advertise on Facebook" ensures that learners can effortlessly grasp the core concepts and develop a robust foundation in Facebook advertising. The course begins by introducing the fundamental principles of Facebook Advertising, providing learners with a clear understanding of the platform's unique features and advantages. It then proceeds to delve into the intricacies of audience targeting, teaching participants how to identify and engage with their target demographic effectively.
One of the course's key focuses is the creation of compelling and visually appealing ads. Participants will gain valuable insights into crafting attention-grabbing ad content that resonates with their target audience, along with best practices for selecting captivating visuals and compelling copy. Through practical exercises, learners will have the opportunity to apply these principles and create their own impactful advertisements.
Moreover, the course equips participants with strategies for optimizing their ad campaigns to maximize their return on investment (ROI). From budget allocation and bid management to ad scheduling and performance tracking, learners will acquire a comprehensive understanding of the tools and techniques needed to fine-tune their campaigns and achieve optimal results.
In addition to the technical aspects of Facebook Advertising, the course emphasizes the importance of analytics and data-driven decision-making. Participants will learn how to leverage Facebook's analytics tools to gain valuable insights into their campaign performance, enabling them to make informed adjustments and optimize their strategies accordingly.
Another notable feature of "How to Advertise on Facebook" is its focus on staying up-to-date with the ever-evolving landscape of Facebook Advertising. The course provides learners with the knowledge and resources to adapt to the platform's latest features, algorithms, and advertising policies. By keeping abreast of these developments, participants will be able to stay ahead of the curve and leverage new opportunities as they arise.
Upon completion of the course, learners will not only possess a solid foundation in Facebook Advertising but also gain a competitive edge in the digital marketing industry. With their newfound knowledge and skills, they will be equipped to launch successful Facebook Advertising campaigns, drive targeted traffic to their websites or landing pages, and ultimately achieve their marketing objectives.
To enhance the learning experience, "How to Advertise on Facebook" offers a supportive community where participants can engage with fellow learners and industry professionals. This community provides an avenue for exchanging ideas, seeking guidance, and sharing success stories, fostering a collaborative and enriching environment.
"How to Advertise on Facebook" is a comprehensive and accessible Facebook Marketing course that caters to beginners and marketing enthusiasts. By following its step-by-step approach and engaging in practical exercises, participants will develop a strong foundation in Facebook Advertising and unlock the immense potential of this powerful marketing tool. Whether they aim to drive traffic, boost brand awareness, or generate leads, learners will acquire the knowledge and skills necessary to achieve their marketing goals through strategic and effective Facebook Advertising campaigns.
We really can't wait to see the big things you will do with the knowledge that you have acquired from this powerful course and the awesome results that you will get after you have practically implemented the knowledge in your own business.
Show More
What Will You Learn?
Understand the fundamentals of Facebook advertising and its role in modern marketing strategies.

Explore different types of Facebook ad campaigns and choose the most suitable options for your business objectives.

Learn how to set up and optimize a Facebook Business Manager account.

Discover advanced targeting techniques to identify and reach your ideal audience.

Craft compelling ad creatives, including captivating copy and eye-catching visuals, to maximize engagement and conversions.

Dive into the world of Facebook pixel and conversion tracking, gaining insights into user behavior and optimizing your campaigns.

Explore budgeting and bidding strategies to achieve the best return on investment (ROI).

Master the art of split testing and A/B testing to refine your ads and continuously improve performance.

Explore Facebook's ad policies and best practices to ensure compliance and maximize campaign effectiveness.

Analyze campaign metrics and key performance indicators (KPIs) to measure success and make data-driven decisions.
Course Content
Facebook Marketing
Masterclass – Introduction to Social Media Marketing

Masterclass – Deep Dive into Facebook Professional Mode

Masterclass – Navigating Facebook Business Suite

Masterclass – Setting up Facebook Ads like a PRO

Creating Highly Effective Marketing Campaigns

Get Certified By Meta
Earn a certificate
Add this certificate to your resume to demonstrate your skills & increase your chances of getting noticed.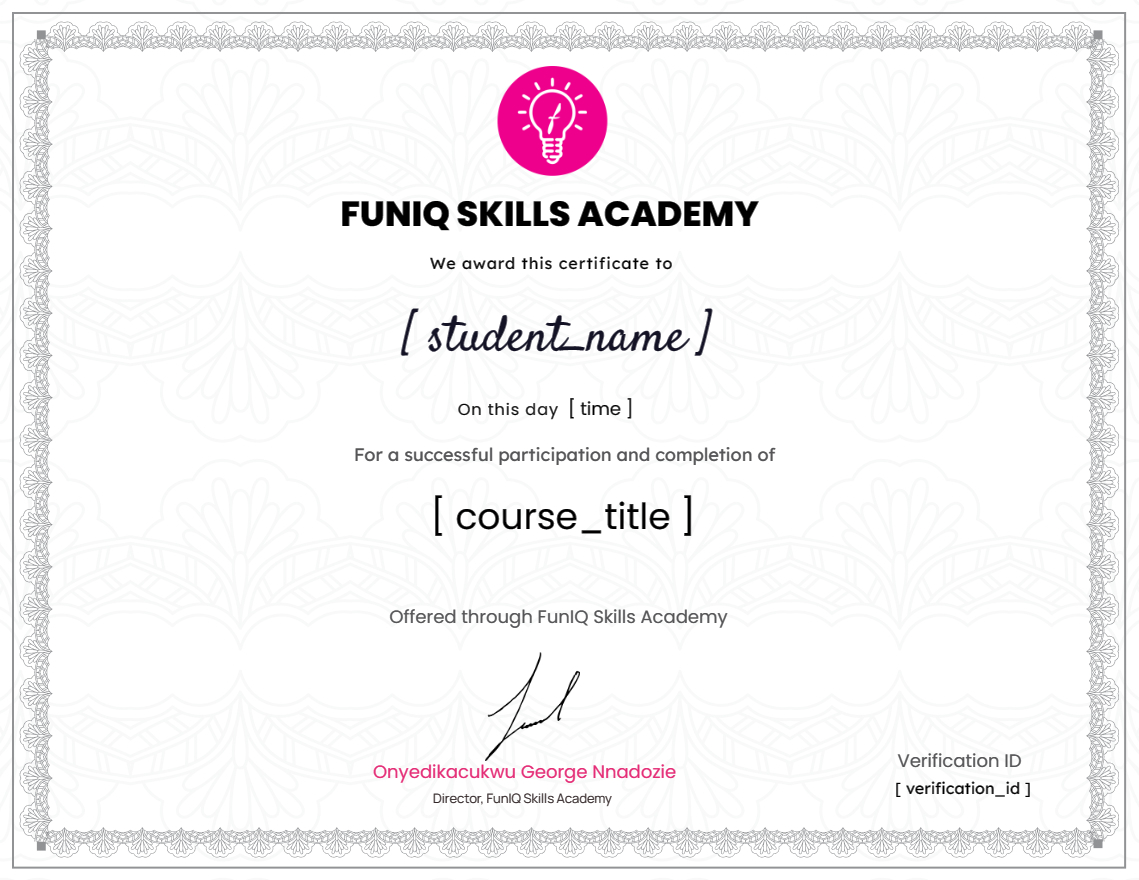 Student Ratings & Reviews
No Review Yet