Masterclass – Digital Marketing
About Course
Digital marketing is the most effective instrument for connecting companies with potential customers, as well as one of the most exact methods for reaching out to certain groups. In this course, you will expand your marketing expertise and become a certified paid advertising expert.
What Will You Learn?
You will learn about the fundamentals of digital marketing, and how to create effective digital advertisements.
Course Content
Introduction to the course
Objectives

Internet Users & Access

Social Media Usage

Global Reception of Digital Marketing

How Social Media is Shaping Social Issues

How Social Media is Facilitating Sales

Getting ready
Earn a certificate
Add this certificate to your resume to demonstrate your skills & increase your chances of getting noticed.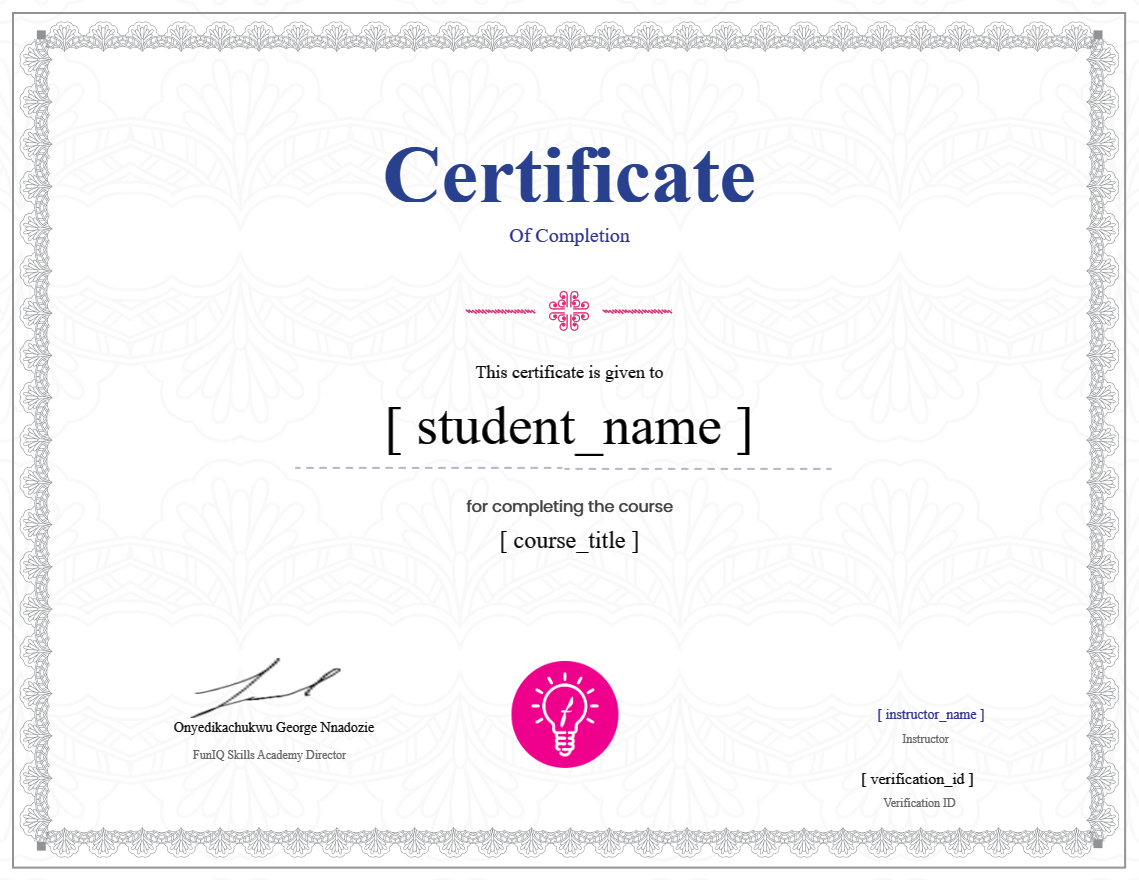 Student Ratings & Reviews
No Review Yet