How To Get High Paying Clients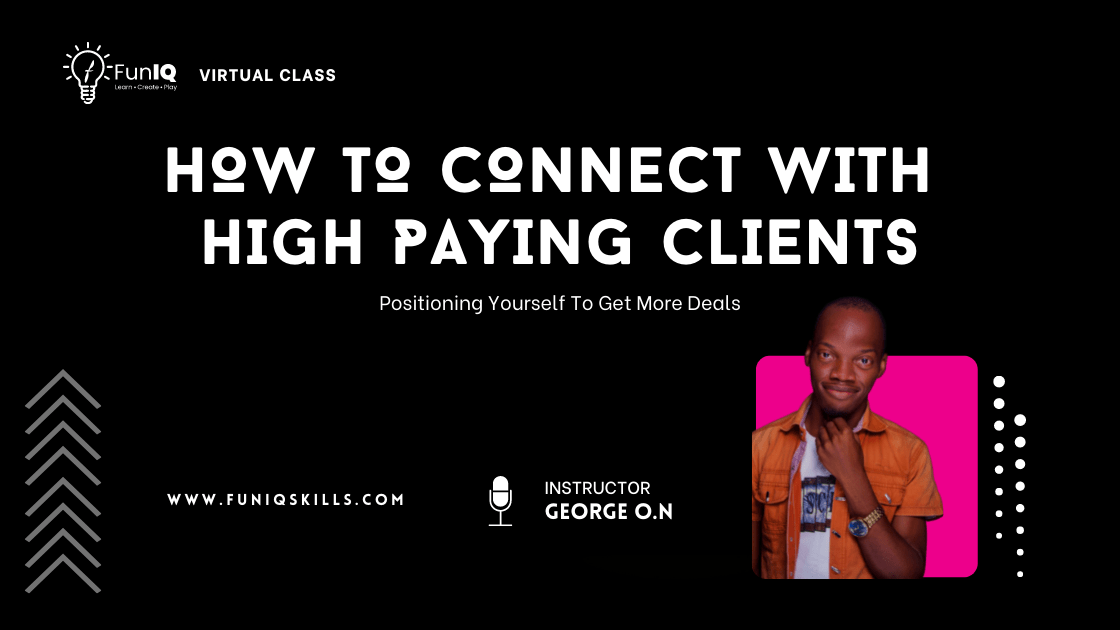 About Course
One of the big challenges for a lot of people after learning new skills or even people who already have tangible skills is that they don't know how to use that skill to start solving real-life problems, they don't know where to find new clients and as a result, they give up almost immediately and look other ways.
The skill you have today can make you a millionaire!
In this virtual class, I will be teaching you how to get paying clients and how to build quality business relationship with them. After the class, you MUST get a client!
This class is based on a LIVE session but has been divided into modules.
Show More
What Will You Learn?
By the end of this brief class, you will be able armed with practical information on how you can get clients in and out of season.
Course Content
How to Get High Paying Clients
Introduction

Set Your Goals

Define Your Business

Develop Your Price sheet

Offer Freebies

Maximize Your Network

Expand Your Reach

Build Your Brand

Invest in Online Adverts

Build Reviews & Portfolios

Referral Systems

Look out for Problems

Use Freelance Marketplace

There Are No Rules

Connect & Review

How To Get High Paying Clients Quiz
Student Ratings & Reviews